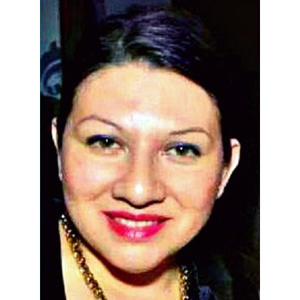 In her current role as the Certification Analyst for the State of Illinois Central Management Services (CMS) - Business Enterprise Program (BEP), Maria Lazic provides information and assistance including educational workshops, certification procedures, and presentations to the BEP community which includes Female, Minority, Persons with Disabilities and Veteran owned businesses and entrepreneurs.

Lazic brings experience in Management, Pension Processing, Accounting and Finance, from both the public and private sector including the State of Illinois Department of Healthcare & Family Services (HFS) –Division of Child Support Enforcement, Zenith Administrators, H&R Block as well as the Real Estate Industry. In these roles she has performed analysis to determine that program requirements were met in many functions including financial, legal and administrative operations.

As a bilingual communicator speaking both English and Spanish she is an Alpha Chi Honor Society member and the 2012 recipient of the Illinois Zeta Chapter for great academic achievement. Her education background includes Social Work, Public Policy and Business Administration with minor in Finance. Her public speaking engagements have included presentations on Human Rights topics including Gender Inequities and Coping Mechanisms and deficiencies in the Social Service Delivery System.Lazic is delighted to join Stuck In Bed Fitness LLC as she feels that her background in direct contact with the public will help her bring community awareness and hopes that she can change the lives of many people that are now underserved specially Service Disabled U.S. Veterans, and children and seniors that have limited mobility.