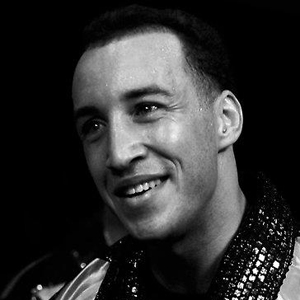 BOYD "THE RAINMAKER" MELSON

Age: 34
Born: October 16 1981
Hometown: Brooklyn, New York
Height: 5' 9" Weight: 154
Pro Record: 15-2-1 (4 KO's)
West Point Graduate
MBA Touro University
2004 World Military Boxing Champion
2001 National Collegiate Boxing Association National Champion
Four-Time All-Army Champion
2009 International Association for Neurorestoratology Guest Speaker
Three-Time US Armed Forces Champion
2006 United States Nationals Silver Medalist
2005 United States Nationals Bronze Medalist
2005 Men's World Championships' 5th Place Finisher
2005 Marty Glickman "Scholar-Athlete of the Year" Award Winner
2006 United States Championship Silver Medalist
Selected as an Alternate for the 2008 Olympic Games
Former USA Boxing Board of Directors Member
United States Army World Class Athlete Program Member
Former U.S. Olympic Committee Athlete Advisory Council Member
2014 World Boxing Council "Ambassador of Peace" Award Winner
2013 Jewish Sports Hall of Fame "Good Guy" Award Winner
TEAM FIGHT TO WALK Non- Profit Founder
BOXER INC. Non-Profit Board Member
In Bed And Chair Recovery Foundation Board Member
STOP SOLDIER SUICIDE Non-Profit Advisory Board Member
YES WE CARE Non-Profit Spokesperson
United States Army Reserves Captain
2015 St. Judes Children's Hospital "Heart of a Champion" Award Winner
2015 North American Boxing Federation Humanitarian Award Winner
RING MAGAZINE 2016 "MOST INSIPRATIONAL" Award Finalist
Steve Harvey Youth Mentorship Camp Mentor
World Boxing Council Cares For Humanity Award Winner
Member of the Great Black Speakers Bureau
WBC Junior Middleweight United States Boxing Champion
NY Sportscene Children's Foundation Celebrity Golf Outing Honoree
Fort Hood III CORPS Suicide Prevention Proclamation Guest Speaker

Boyd "Rainmaker" Melson isn't your prototypical pugilist. He's a college graduate, well mannered, articulate and most importantly, fights for more than a paycheck; he battles for a cause.

Born was born to a Louisiana Creole father and an Israeli-Polish mother resulting in Melson's unique ethnic background and upbringing being that of a Mulatto and Jewish. Melson played basketball as a youngster and wasn't introduced to the sweet science until his first year at West Point Military Academy. Initially, peer pressure pushed him into boxing, but the former hoopster soon realized he was a natural inside the squared circle. Along the way, Melson also met a person who would change his life forever.

In 2002 while attending a social function, Melson laid eyes on a pretty woman in a wheelchair. Awestruck by her beauty, he asked her to dance but was rebuffed by her friends; he wouldn't take no for an answer. Melson eventually spoke to her and continued to do so throughout the evening, sharing their interests, her medical condition and so forth. Soon, Christan became Boyd's best friend.

From that point forward, one of his main goals was to help Christan walk again while raising awareness about spinal cord injuries. Melson spent much of his free time educating himself about spinal cord injuries and medical procedures that may enable her to walk again. During his mid 20s, he took Christan across the world numerous times so that she could undergo experimental Stem Cell transplant procedures. She also served as a newfound inspiration and somebody who fueled his fire to excel inside the ring. Christan Boyd shared a romantic relationship for 6 years, and even after their romance ended, they remained best of friends aimed at a mission of not just helping Christan regain her ability to walk, but to find a cure for Spinal Cord Injury that mankind could benefit from.

Melson became a three time All-American, Gold Medalist at the All Army Boxing Championships, World Military Boxing Champion, Bronze Medalist at the 2005 U.S. Nationals, and Silver Medalist at the 2006 U.S. Nationals. After graduating West Point, Melson was to become a field artillery officer but his remarkable success in the squared circle earned him a spot in the Army's exclusive World Class Athlete Program in Colorado Springs, CO where he trained with other Olympic hopefuls. Before his amateur career was all said and done, he'd defeated future pro standouts DeAndre Latimore, Keith Thurman and Lanard Lane while losing a close decision to Cuban legend Erislandy Lara. His success earned him a spot as an alternate on the 2008 US Olympic Boxing Team however Melson was forced to withdraw due to a shoulder injury.

After healing up, Melson turned pro in November, 2010, winning a four round decision over Andrew Jones in Brooklyn, NY. Following the bout, he donated all of his earnings to Justadollarplease.org to help raise funds for America's first Chronic Spinal Cord Injury Trial. He has continued to donate his portion of his earnings from his professional boxing career to raise funds for this same clinical trial aimed at curing Spinal Cord Injuries. With an array of positive press in a sport dogged by negativity and a fiercely loyal fan base, word quickly got out about Melson's efforts; and the boxing world reacted.

In association with Justadollarplease.org, Melson and Zaccagnino created the 501c3 Non- Profit "TEAM FIGHT TO WALK," which comprises of fighters that are helping raise awareness for the trial. Members of Team Fight to Walk, including ESPN ESPY award winner Eric LeGrand, two-time world champion Steve Cunningham, Austin Trout, 2008 US Olympians Demetrius Andrade and Shawn Estrada among many others, donated money and memorabilia while raising awareness to help raise funds for the trial. Fans at Melson's bouts have graciously pitched in as well, literally handing him money to assist with the trial as he exits the ring.

Through Melson's tireless efforts, which have been profiled by Emmy Award winning HBO Real Sports along with ESPN, Wall St. Journal, Sports Illustrated and Yahoo amongst countless other media outlets, more than $350,000 dollars has been raised for the trial. As busy as he is with boxing, he's twice as active outside of the ring. Melson became a Board Member of the Non-Profit BOXER INC., which aims to bring boxing to youth at inner city schools providing mentorship, discipline and exercise through boxing.

Throughout his tenure as a professional boxing, and up through present day, Melson worked in Corporate America while boxing professionally. He held positions as a Medical Device Sales Consultant in the Ethicon division for Johnson&Johnson, a Fortune 100 Company, and for Medtronic. Melson also completed a Fellowship for "The Mission Continues" (a non-profit for post-9/11 veterans). Currently, Melson's an active Army Reserve Captain serving out of Fort Totten in Queens, NY as a Public Affairs Officer, is a Group Fitness Instructor at Equinox Fitness, serves as an Advisor to the dental pulp stem cell banking company "Store-A-Tooth" and works as a motivational speaker. Melson's last job in the corporate sector involved his works as a Blood Management Consultant for the start-up medical device company Gauss Surgical. Melson earned his first title in May of 2015 becoming the WBC (World Boxing Council) Junior Middleweight United States Champion.

Currently at 15-2-1 with 4 wins by way of knockout, it's safe to say that Melson is a winner both in and outside of the squared circle.