Stuck In Bed Fitness, LLC and
The In Bed and Chair Recovery Foundation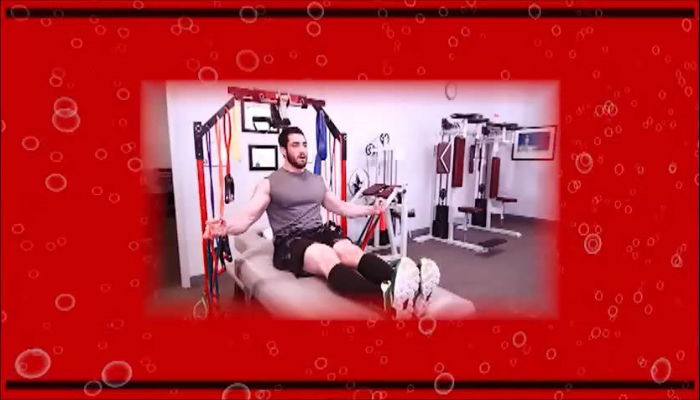 We are a team of wellness specialists and engineers, frustrated by seeing children, seniors and disabled people not having the ability to be active, stay active or become active once immobilized. Our target audiences are anyone confined to a wheelchair, the elderly, athletes of all ages, people with injuries of all types, and medical patients of all types.
Ultimate Workout and Recovery - Stuck In Bed Fitness
Cutting Edge Technology for Rehab and Fitness
We are a team of Designers, Fitness Experts, Trainers and Doctors coming together to design a cutting edge system.

Ultimate Workout and Recovery was s
tarted in 2013 by JT, CEO and Fitness Expert, Dr. Samuel Salamon, MD, FACS, FRCSC, CFO and Vladimer Feldman, Design Engineer and President.


Ultimate Workout and Recovery developed Viper and Spider Editions.


We have attended multiple events nationwide to introduce the system to users, and received endorsements from prominent physicians, athletes, celebrities and individuals.
JT
CEO and Founding Partner at Stuck In Bed Fitness, LLC and Ultimate Workout & Recovery System



As an inventor, wellness specialist and multi-sport athlete, our CEO understands the importance of this type of exercise and complete rehab system. The Ultimate Workout & Recovery system expedites recovery due to an injury to the ankle, knee, hip and back. This system was designed to create something exciting and convenient for all workout and therapy needs from a bed recliner and wheelchair, while recovering either in a clinic or at home.





The Spider Complete Exercise and Rehab Convenience Gym includes Travel Viper System


1 Steel-Forged Aluminum Device

2 Thresholds to Secure System to a Bed, Recliner or Wheelchair

2 Bed Attachments, Optional Add on

8 Resistance Cords with Different Resistance Levels - 10 to 50 lbs

8 Handles/Triple Cord Grips

1 Hand or Foot Cardio Pedaler

1 Pilates, Yoga Ball and Band Kit

3 Rejuvenating Stress Balls

1 Fun to Use Massage Roller

1 Pair of Attractive Workout Gloves


6-8 Lock Pins

4 Wing-Nuts, Screws and Washers

2 Water Jugs (Optional)

1 Title Boxing Speed Bag-Add On Optional

Instructional DVD ($40 Value) Free!

T-Shirt

Latex Free Bands are Available Upon Request

Travel Viper System Included

* Check regarding product and accessories availability

Who Benefits:

Wounded warriors and veterans

Athletes

Paraplegics and spinal cord injuries, and bariatric patients

Cancer and immune-compromised patients

Stay-At-Home Mothers

Care Givers

Occupational and Physical Therapists

Senior Centers

Nursing Homes

Veterans Hospitals

Rehab Clinics

Fitness Enthusiasts

Personal Trainers

Chiropractors

Anywhere this unit would aid those Stuck-In-Bed achieve maximum fitness and recovery
We have units for the bed, chair and wheelchair

TARGETS THESE AREAS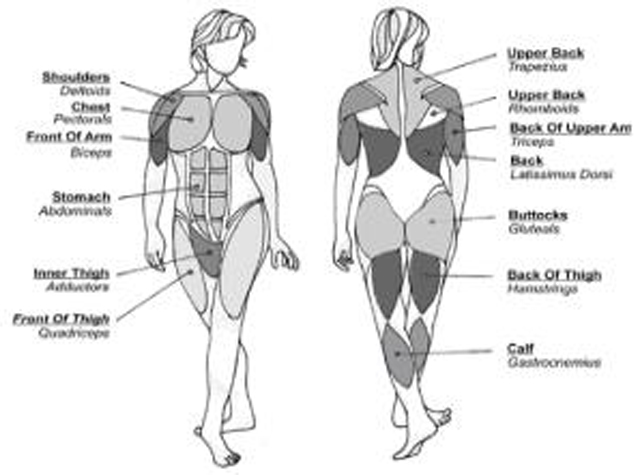 The Advantages of Cutting Edge Tech!


Avoid fall risks for patients or clients

Minimize and eliminate back injury to nurse's aides

Save transport time from patient room to therapy unit

Transportable from one patient bed to another

Zero impact on joints

Strength, range of motion, cardio conditioning

Work out upper body or lower body or both

Get into and out of bed safely

PTs & OTs - Stand out from the competition

Clinics, Rehab Centers - Save money

100 different uses: Injured athletes, seniors, disabled folks, each of plenty of workouts to chose from

Quick workout

Easy to setup

Easy to store

Use in a recliner, bed or wheelchair

No free weight risks

Can be used unassisted

Variable resistance for all ages and stages...kids or seniors alike

Helps alleviate depression for anyone short or long term sedentary
ENDORSEMENTS

Dr. Michael Roizen
N.Y. Times Bestselling Author
Wellness Institute Chair
Cleveland Clinic Foundation



A.J. Bray
Miss Wheelchair Expo
Abilities Expo
December 4-6, 2015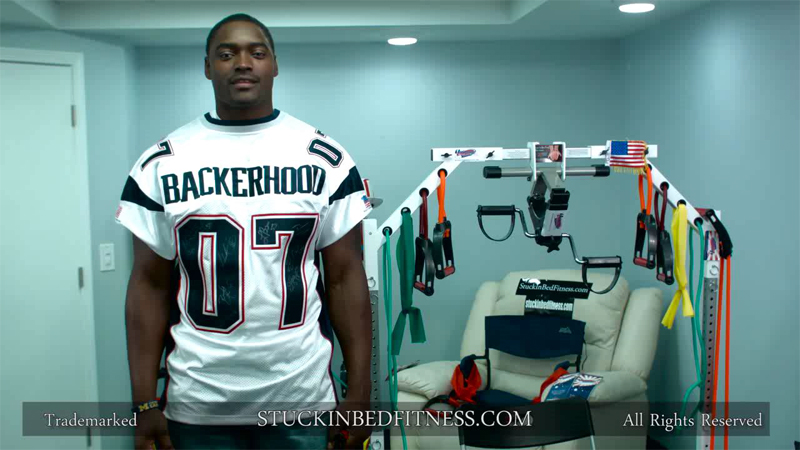 Pierre Woods
Former New England Patriot's Linebacker Pierre Woods, coached by Bill Belichick and trained by the legendary high school coach Ted Ginn, Sr. endorses this cutting-edge rehab and fitness system and even sits on the IBCR Board of Directors.

Donations to Worthy Causes



Easter Seals
in Ohio


Cleveland, OH


George Foreman Youth and


Community Center




Houston, TX

Click Here for information about our sponsorship with the National Wheelchair Basketball Association (NWBA).

In addition, Ultimate Workout and Recovery and Stuck In Bed Fitness is working with communities and non-profit organizations with In Bed and Chair Recovery Foundation.

Click Here for more information about our foundation.