Kathy Smith Endorsed Ultimate Workout And Recovery
ADAPTIVE DELUXE WORKOUT AND RECOVERY SYSTEM
www.workoutandrecovery.com
Email TODAY for Special Bulk Discounts at info@workoutandrecoverycom
We are MADE IN THE USA!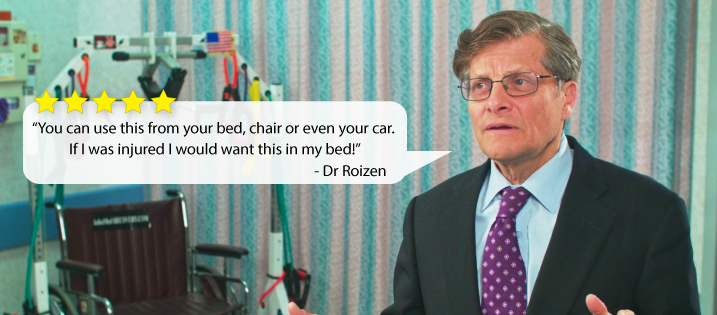 Steel-forged Aluminum Device MADE IN USA plus thresholds to secure system in place to a bed, recliner, or wheelchair
8 resistance Cords with different resistance levels – 10 to 50 lbs. (more tension levels and cords available - please inquire).
8 Handles/Triple Cord Grips
1 Hand and Foot Cardio and Fitness Pedal
1 Pilates and Yoga Ball & Band Kit accessory kit
3 Rejuvenating Stress Balls for wrist forearm and grip strength
1 Fun to Use Massage Roller to use on all major muscle groups to ease out tension
1 Pair of Attractive Workout Gloves for solid grip on handles
6-8 Lock pins for using to adjust frame to fit most needed variable height and width needs
Up to 100 Different Uses including Fitness/Mobility/Therapy
Quick and Fun Workout for anyone at any age, and any level or ability
Easy setup for most Caregivers/Trainers
Easy to Adjust - Easy to Store
Use in a Den Recliner, Bed or Wheelchair
Low Impact
No Free Weights Risk and Minimize Fall Risk Challenges
Expedited and More Creative and Exciting Therapy/Wellness/Training Sessions
Variable Resistance / Adjustability
Cardio and Much More while in Bed or Chair, using our Unique Cutting Edge Complete and Adaptive Home Gym!
Some accessories are subject to availability - Latex Free UWAR Base Version also available for a lower price
The return on value regarding your investment on our UWAR System is immeasurable.
Get to know us to learn why!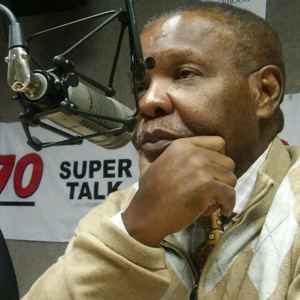 Roy Foreman, the Advisory Board Chief for UWAR is regarded as a leading voice in the boxing industry for over 25 years. He managed his brother, George Foreman, through his Championship titles, hosted a show on Comcast for eight years and was a ringside announcer on HBO Sports. Roy has been a board member and founder of numerous philanthropies and youth organizations and has his own brand of sports apparel "Foreman Gear." Roy helped coordinate UWAR donating a Deluxe Ultimate Workout And Recovery System to The George Foreman Youth Center in Houston Texas in 2016.