Life Coach, Personal Trainer & Group Exercise Instructor
Lisa Dwoskin
Endorses Ultimate Workout and Recovery Complete Home Gym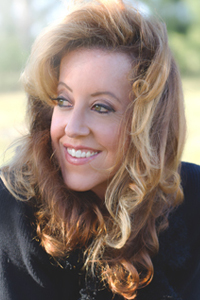 "Great work to the team at The Ultimate Workout and Recovery System. This system empowers everyone to keep moving, to build their strength and be the best they can be. The system is fantastic, helping non-mobile individuals to keep improving their bodies and mind."

Lisa Dwoskin has a degree in both Psychology and Exercise Physiology from the University of Miami. She owned and operated Metamorphecise Spa and Health Club in Pembroke Pines, Fla. for thirteen years. She is now a life coach, personal trainer, and group exercise instructor. As Lisa became more experienced in working with clients one on one, she realized that many people were suffering and staying stagnant in one place due to the fact that they could not program their minds to be positive. Lisa felt that she had to teach individuals that with a positive mind, they can change their bodies and their lives. This is when she incorporated mind and spiritual workouts into her client's regimens.

Lisa has been in the health and wellness industry for about 25 years, since she was 18 years old. She built up a great reputation for herself and people want to hear what she has to say. She leads seminars twice a month to educate people on self-love, healing, and meditation. She talks about fitness, nutrition, spiritual enlightenment, and healthy living. She not only teaches what she preaches, but she lives it as well 100%. She just published her book called Metamorphecise, "The Transformation Within."

Lisa lives, breathes, eats and sleeps fitness! Anyone that knows Lisa is drawn to her by her positive, magnetic personality and her knowledge and love for fitness, and wellbeing. Life is a gift and you must give back to truly enjoy it! Lisa lives her life to help people; she believes that your mind is in control of your body, train your mind to be strong and positive is her motto: If you believe, you will achieve greatness!

Click Here for more about Lisa Dwoskin.