Former Major League Soccer Player

Endorses Ultimate Workout and Recovery Complete Home Gym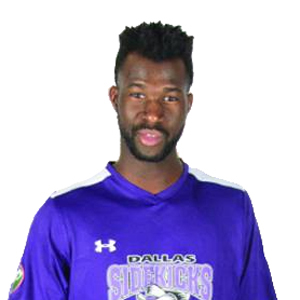 As a former professional soccer player, I know all too well how challenging it can be to recover from an ankle or knee injury. So, I applaud Ultimate Workout and Recovery (UWR) for inventing a home gym that allows bed or chair-bound individuals - whether their condition is temporary or permanent - to get a full workout. My wife, Dr. Jacky Jones, uses that unit with our wheelchair-bound patients as well as athletes with lower body injuries; and, we plan to do so moving forward"

About Mychel Jones, CPT:
Mychel graduated from Southern Illinois University Edwardsville with a Bachelors of Science in Health Education and Exercise Physiology. Mychel is a Certified Personal Trainer through the American Fitness Institute with over 5+ years experience of team training, personal training, and athlete developement. Mychel has trained in all different types of organizations and top class facilities. His experience with athletes and as an elite athlete adds value and knowledge to this company.

Click Here for more information about Mychel Jones and Jones Elite Athletes.